Promises Treatment Center

2045 S Barrington Ave
Los Angeles, CA 90066

About
Promises Treatment Centers is a CARF accredited, Joint Commission accredited, dual-diagnosis addiction treatment center specializing in treating a wide variety of addictions, such as alcoholism, cocaine addiction, prescription drug abuse, and marijuana abuse.
We are proud that in surveying our clients, more than 98% say they would recommend us to a friend or family member. We believe this is the greatest testament to the compassionate care we offer at Promises recovery centers.
Promises Treatment Centers uses evidence-based treatment modalities, including medically monitored detox (including Suboxone detox for opiate addiction) individual therapy, psycho-educational groups, stress management strategies, cognitive behavioral therapy (CBT), equine-assisted therapy, dialectical behavioral therapy (DBT), Eye Movement Desensitization and Reprocessing (EMDR), and somatic therapy. We recently expanded our neurofeedback program, which we have found to be one of the most effective tools in preventing relapse.
We continually ask for feedback from our clients to measure the effectiveness of our approach, and continually set higher standards so that Promises will always lead the way in offering the most comprehensive addiction treatment programs in the country.
Amenities
Our treatment program offers the high quality model for drug and alcohol treatment you deserve while also providing a number of extra amenities and a more intensive rehabilitation program, including:
Gourmet Meals
Phone and Internet Access
Swimming Pools and Jacuzzis
Tennis COurts
Meditation Areas in Tranquil Gardens
Private Rooms and Suites
Therapy
In line with our commitment to personalized treatment, each Promises experience will be different for each client. Although the daily schedule will vary from client to client, every person who comes to Promises will experience Promises excellence: comprehensive and individualized treatment plans, a healing environment with the highest privacy standards, and every resource needed to begin life in recovery.
At Promises, your care is entrusted to a team of licensed, credentialed and dedicated treatment professionals, many of whom have experienced recovery in their own lives. Each team includes a primary therapist, family therapist, psychiatrist, medical doctor, nurse, and, if necessary, drug and alcohol detox specialist(s), all of whom are either Promises staff or highly qualified, licensed independent affiliates. Seeing you transform your life is the reason we do this work, and we will go above and beyond to help you succeed.
Specialities
We only accept a maximum of 24 clients at a time, all of whom are focused on their recovery and committed to embracing this life-changing healing process. This means extraordinary personal attention. Our superior staff-to-client ratio of 1:5 and up to 15 hours of one-on-one practitioner attention each week ensures that our clients receive the very best in personalized care and individual attention.
Our treatment offerings include:
Medical detox supervised by our medical director and 24/7 nursing staff
35- to 60-day residential drug and alcohol treatment programs
Intensive three-day family program
Comprehensive aftercare
Staff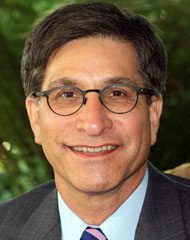 David Sack
CEO
David Sack, MD, currently serves as CEO at Promises Treatment Centers. Prior to joining Promises, Dr. Sack enjoyed successful careers in clinical, research and administrative psychiatry. After receiving his medical degree from Rush Medical College, he completed his residency in Psychiatry at the UCLA-Neuropsychiatric Institute. Dr. Sack served as a senior clinical scientist at NIMH, where his research interests included affective disorders, seasonal and circadian rhythms and neuroendocrinology. More recently, Dr. Sack served as Senior Vice President for Clinical Research for Comprehensive Neurosciences, where his research included investigations in schizophrenia, depression, insomnia, cognitive disorders and alcohol dependency.
Dr. Sack is board-certified in psychiatry, addiction psychiatry and addiction medicine, and is a certified Medical Review Officer. His experience in substance abuse treatment includes implementing comprehensive ambulatory detoxification within general medical settings, substance abuse treatment of adjudicated youth and adults, and developing specialized residential and outpatient treatment programs of dually-diagnosed clients in both rural and urban settings.